Honourable Dapo Lam Adesina has again put smiles on the faces of two of his followers by gifting them motorcycles as a way of showing appreciation for their loyalty and to empower them.
You would recall that the former federal lawmaker has been in the news since the beginning of the year for the massive and masses friendly empowerment he had embarked upon to support both young entrepreneurs and politicians in Ibadan.
The followers who are beneficiaries of these motorcycles are known to be passionate supporters of the Omo Oloore dynasty,and they specifically requested for the motorcycle.
During the presentation, Honourable Dapo Lam made it known that his major priority at the moment is to continue in his little way to support people and all that they do.
"Our people are great assets that must be managed diligently. Right before now, I have always made them a priority and this period would not be different , they will continue to remain my priority" he said.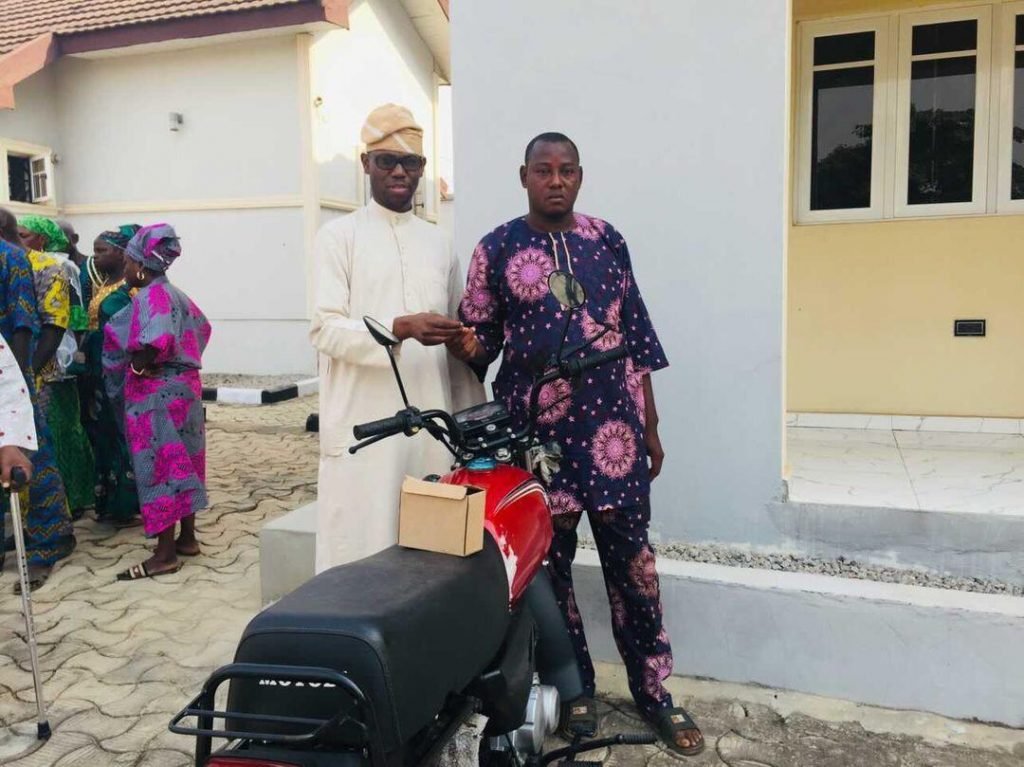 About a week ago, he supported a young entrepreneur, Anuoluwapo Aregbesola of Loyin's Kitchen with a brand new motorcycle to aid her logistics business after a keenly contested competition between her and two other young entrepreneurs based in Ibadan.
Other contestants have also been registered for the mentorship support program of the Omo Oloore Foundation.