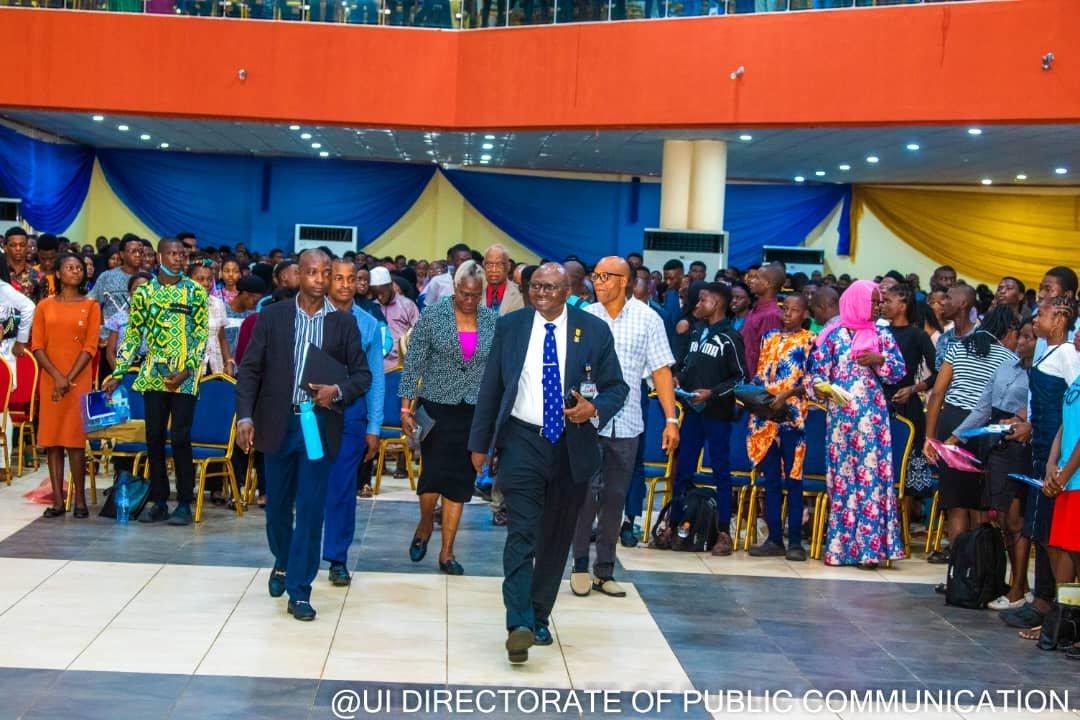 The Vice-Chancellor of the University of Ibadan, Professor Kayode O. Adebowale, mni, FAS, has said that the University of Ibadan provides an enabling environment for students to get themselves involved in governance.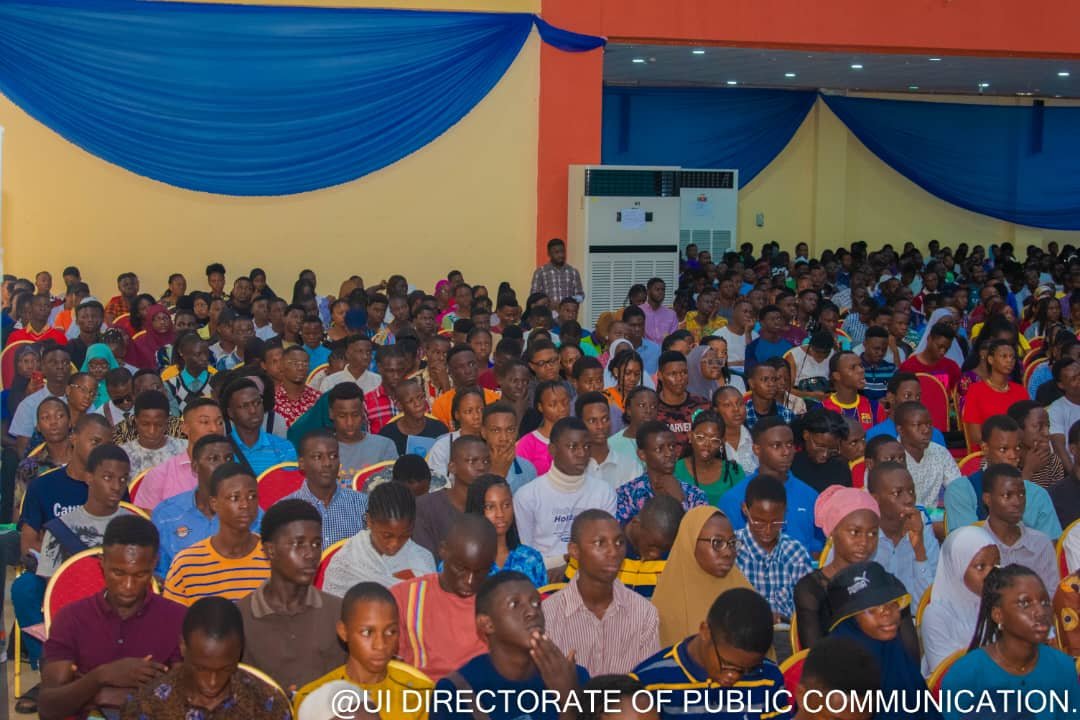 He made this statement at the 2022/2023 orientation programme organised for new students at the International Conference Centre of the institution.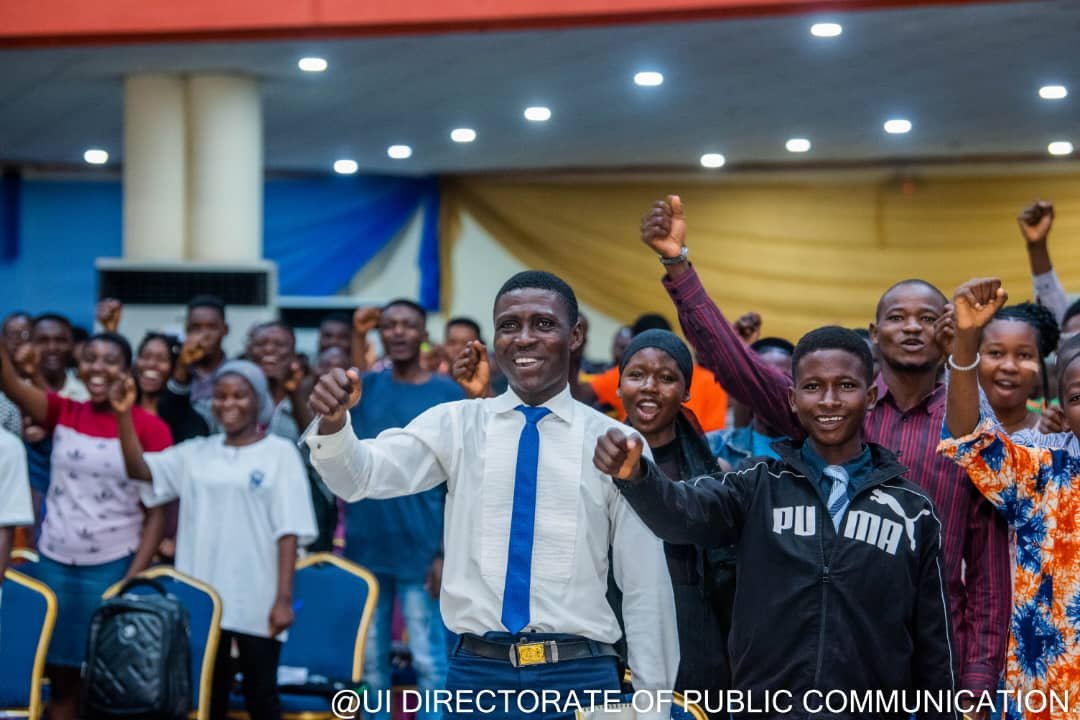 Professor Adebowale said getting involved in governance will expose them to democratic processes that will sharpen their leadership potentials and deepen the democratic culture that will prepare them for life outside the University campus.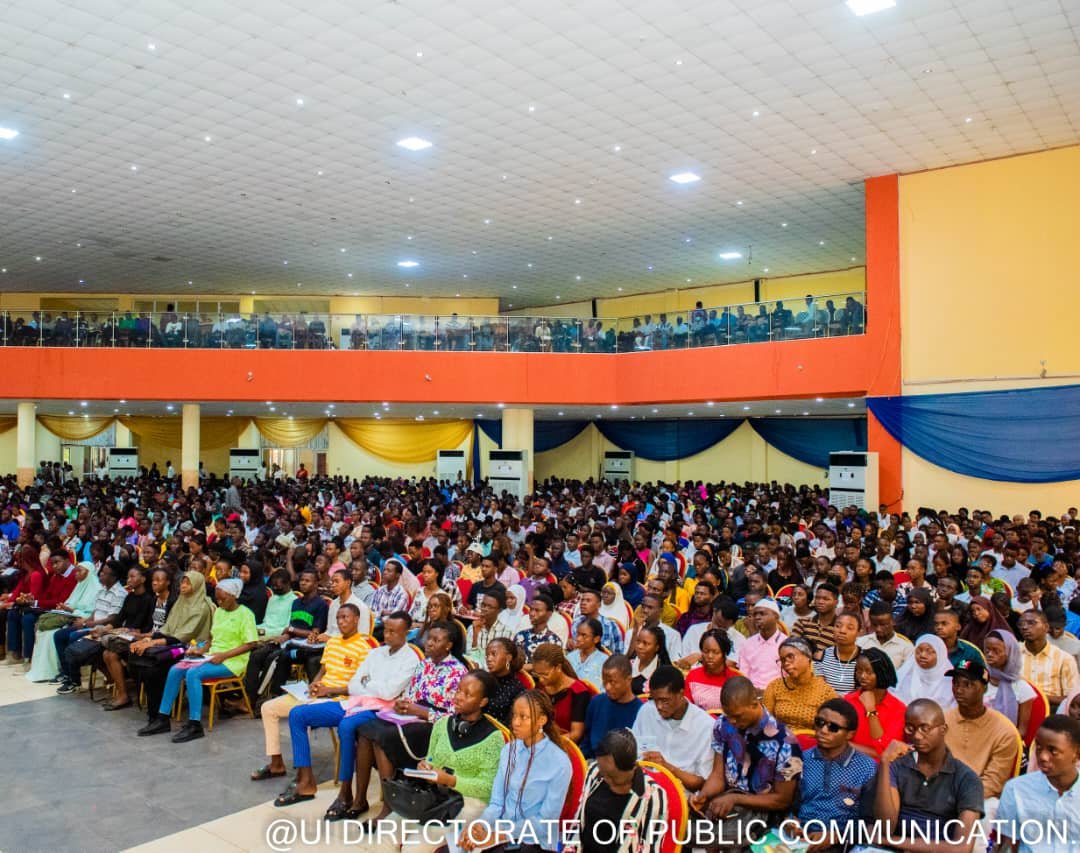 He, therefore, encouraged them to be part of the campus politics but to do it in a very responsible and functional manner.
He advised the students to take their academic pursuits seriously but to note that academic performance alone can not earn them the degrees of UI. Rather, their certificates would be awarded based on character and learning.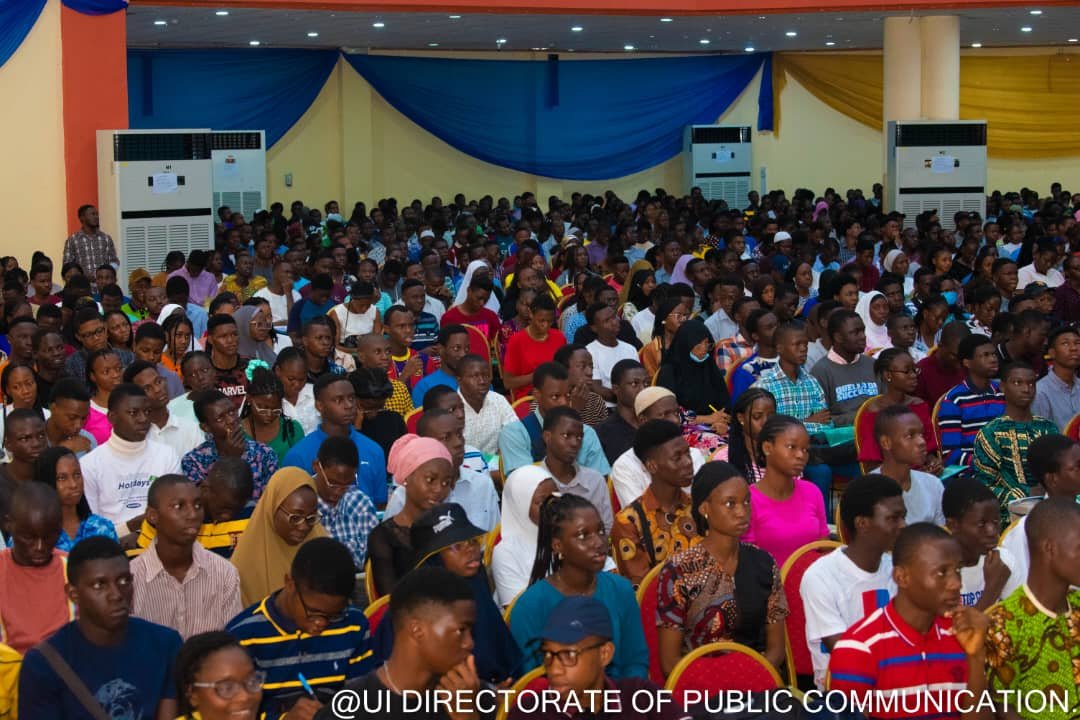 The Vice-Chancellor advised the fresh students to make use of all the facilities made available for their academic success, like the Kenneth Dike Library, which is one of the best and book-studded libraries in the country.
Prof Adebowale also told the students to take their health seriously and so make use of the robust Health Services located on Jaja Avenue of the institution.
He enjoined the students to take advantage of the various registered social clubs that will add value to their lives and to ensure that they make enquiries whenever the need arises.
He also encouraged them to take their spiritual development seriously while reiterating that they need God in the equations of their lives
Other Principal Officers of the University attended the orientation programme.
Presentations delivered during Day 1 of the Orientation programme included:
■University of Ibadan: Sustaining the University Legacy by Mr. G. O. Saliu, Registrar
■University Health Services- Risk of Incomplete Registration and Health Matters by Dr. Aderonke Ajav, Director, University Health Services
■Know your Cumulative Grade Point Average by Mr. A. E. Odedele, Deputy Registrar, College of Medicine (immediate past Examinations Officer)
■Exploring Sports Beyond the Physical Well-being by Mr. O. K. Eyiomo, Ag. Director of Sports
■Consequences of Involvement in Cultism by Prof. Kunbi Labeodan, Director of CENSO
■What You Should Know About by Mr. T. I. Musa, Deputy Registrar, Students
■Sensitization Talk by Dr. Olukemi Akinyemi, Director, Youth Friendly Centre/Eco Friendly Centre
■Business Promotion by Mr. Olatunji Oguntoye, Branch Manager, Access Bank, UI campus.
Gift items were given to some students who answered questions correctly and those who were well dressed.
The orientation programme continues tomorrow.