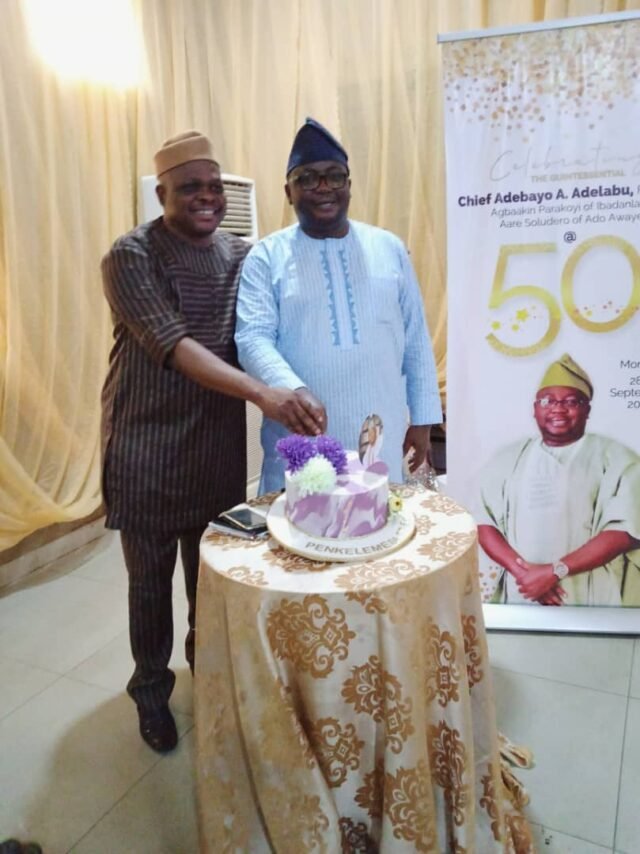 Hon. Prince Ayodeji Abass-Aleshinloye, Oyo State ALGON Chairman, has congratulated the former Deputy Governor of Central Bank of Nigeria, and former APC Gubernatorial Candidate, Oyo State, Chief Adebayo Adelabu on his 50th Birthday.
While describing the attainment of golden age as an important milestone in the life of the celebrant, Prince Abass gave gratitude to God on the service of Chief Adelabu to mankind, reiterating that he has done tremendously well to himself, his state and the country at large.
According to him, "Adelabu has a remarkable and credible record of simplicity and humility in public service, with a proclivity for bringing harmony and stability into governance.
"I believe Chief Adelabu's visionary and accommodating leadership style, wealth of experience and penchant for seeking greater good for his people and the country greatly reflect on his recognition and achievements and deserve commendation, especially his loyalty to the party and support for elected officials.
"I wish you a most memorable birthday. My prayer is that God Almighty will grant you many more years, increased wisdom, robust heath and renewed vigour to continue to serve your country and humanity meritoriously."