In a way to foster the skills of young fashionprenuers and bring them to the limelight, a fashion-based magazine called 'UNVEILED' is set to launch its second edition tagged "Unveiled Revealed 2.0.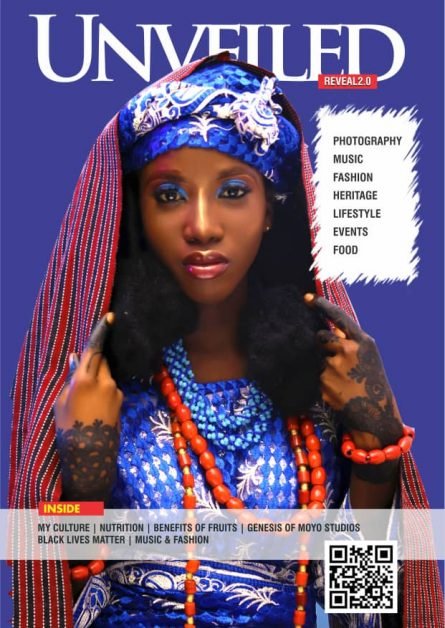 The magazine which is set for the official launching on Friday, 25th December 2020 comprises works from different spheres of life ranging from photography, fashion, lifestyle, food, culture, health, etc.
According to the Editor and show director of Unveiled, Mr. Adeleke Akintayo said that "the magazine was created by Moyo Studios to help young fashionprenuers with a free four weeks photoshoots.
"The first edition was birthed in July, 2020 and here again, we are set to launch version 1.1 by December 2020.
"This version promises to give insightful content on fashion, music, photography, food, lifestyle, and business amongst others which you cannot afford to miss" He said.
Other members of the editorial crew include Stephen Ogunrounbi as Content Manager, Kolawole Soyode, Arowojo Olubukola, Akintayo Adeleke as featured writer.
See Link to Download UNVEILED 1.1 here https://drive.google.com/file/d/10eHpaJbSFwJn2fw0G-gN_0RdT1quBaiW/view?usp=drivesdk