Hon Ibraheem Olayode Iyiola (Dudu Alubarika), a staunch member of the All Progressives Congress (APC) and the Federal House of Representatives hopeful, has today sent a joyous Eid greetings to all Muslim Faithfuls across Ibadan North East/South East federal constituency following the successful completion of the 30 days of fasting in the holy month of Ramadan.
Ibraheem Iyiola, rejoiced with all Muslims, and particularly reminded all and sundry of the many lessons of the month which include:- Sacrifice, tolerance, Charity, equity, justice and fairness to everyone without bias.
Speaking further, Hon Iyiola said " I want to humbly rejoice with the entire Muslim Ummah on this auspicious occasion of Eid, all thanks to Allah SWT for His everlasting grace over all of us. I want to enjoin everyone to take the beautiful lessons Ramadan taught us very seriously, for Ramadan has ended, but good deeds and act of kindness still remains ".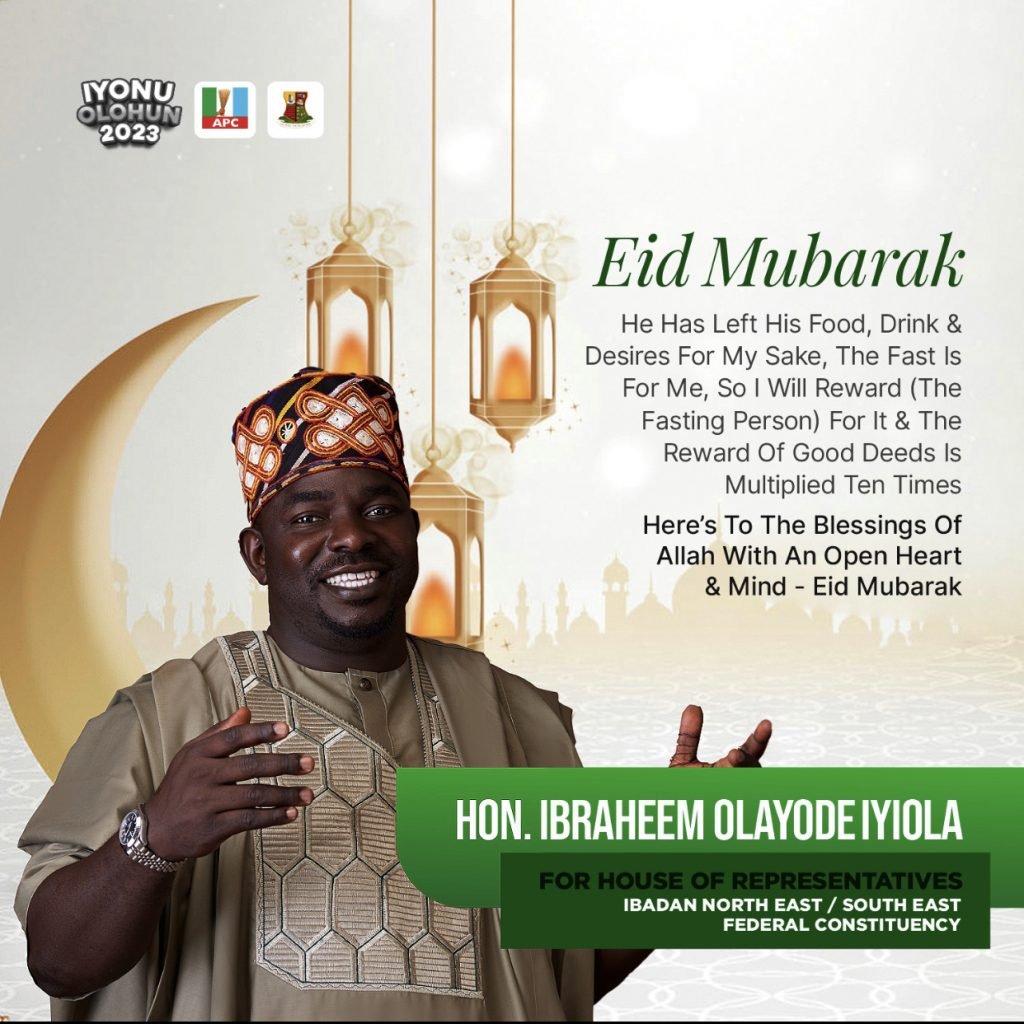 " We have witnessed a successful completion of the holy month which was made possible only by Allah SWT, Let us especially imbibe the spirit of tolerance and forgiveness, so that we can jointly build a stronger society devoid of rancor, hitches and acrimony", he said
"I again rejoice with you all, my good people of Ibadan North East/South East federal constituency on this important celebration, May Allah in His Infinite mercy accept all our supplications and grant us multiple rewards here on earth and in the hereafter".