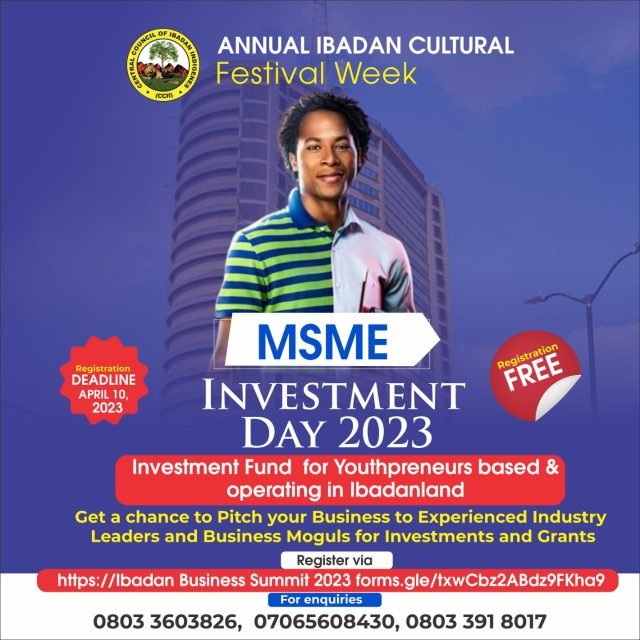 The Executive Council of the Central Council of Ibadan Indigene (CCII) has announced the MSME Investment Day 2023 as part of it's Annual Ibadan Cultural Festival Week.
The yearly Ibadan Cultural Festival Week is getting new faces and themes as this year will further provide avenue for business owners, small scale and medium scale owners, creatives etc. to further pitched their business ideas to experienced leaders and business moguls for Investment and grants.
The event, which is specifically for Indigene and resident of Ibadan between the 20 and 40 years age range.
http://forms.gle/txwCbz2ABdz9FKha9