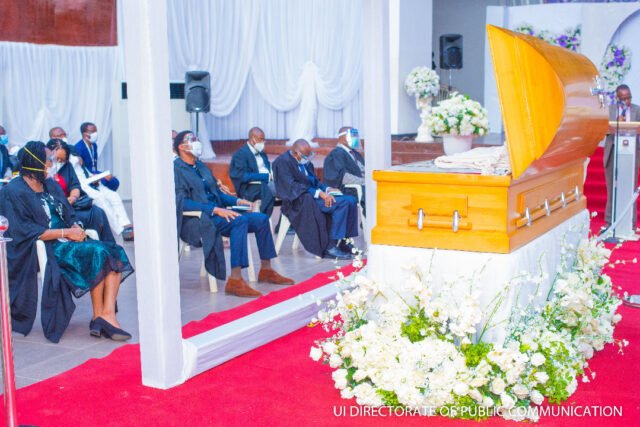 The management of University of Ibadan, Ibadan has held a lying in state program to honor the late Emeritus Professor Oladipo Olujimi Akinkugbe who died on Monday, 15th June, 2020 after a brief illness.
The event which held on Tuesday, 14th July 2020 in Trenchard Hall, University of Ibadan had in attendance different celebrated academics and accomplished individuals who honoured the departed soul.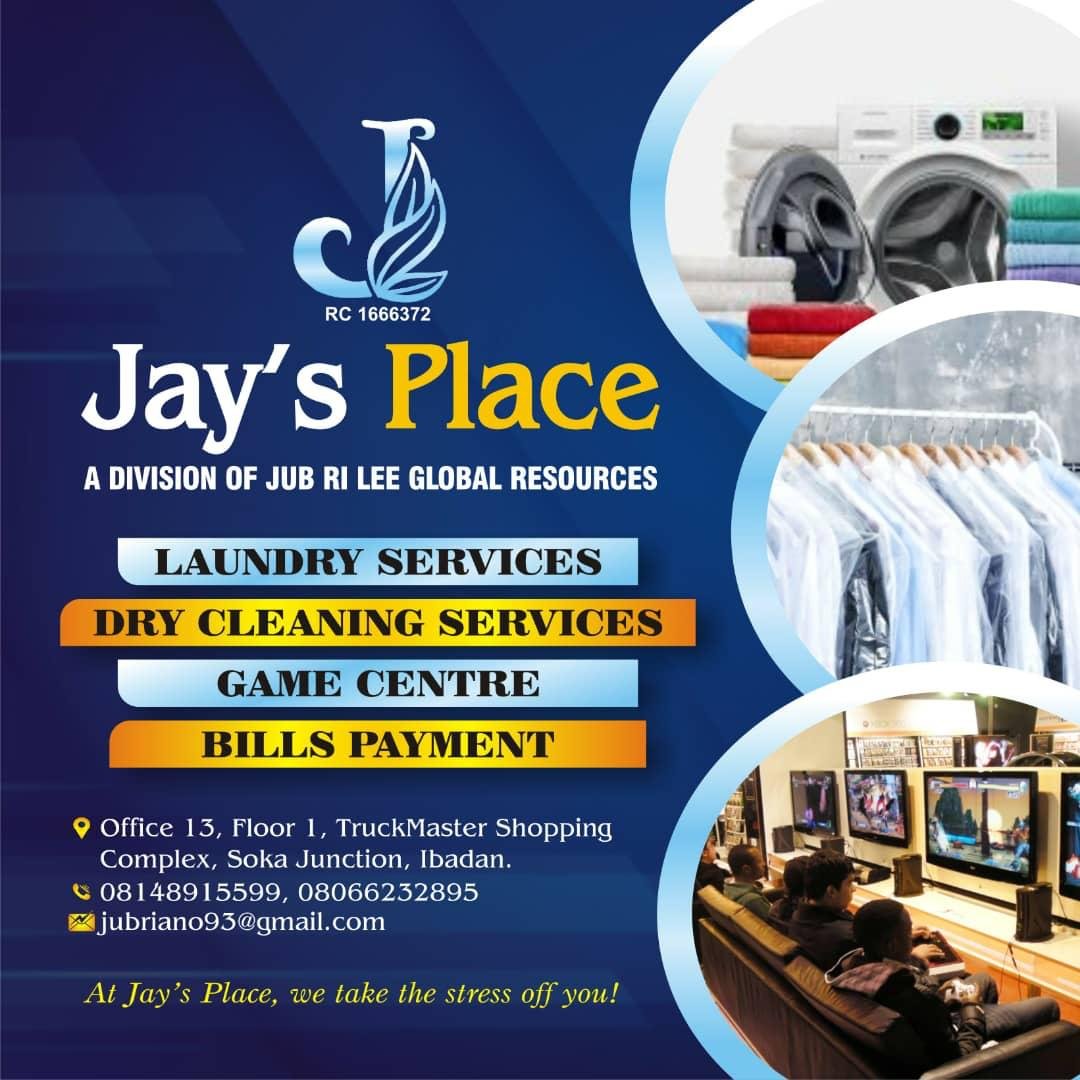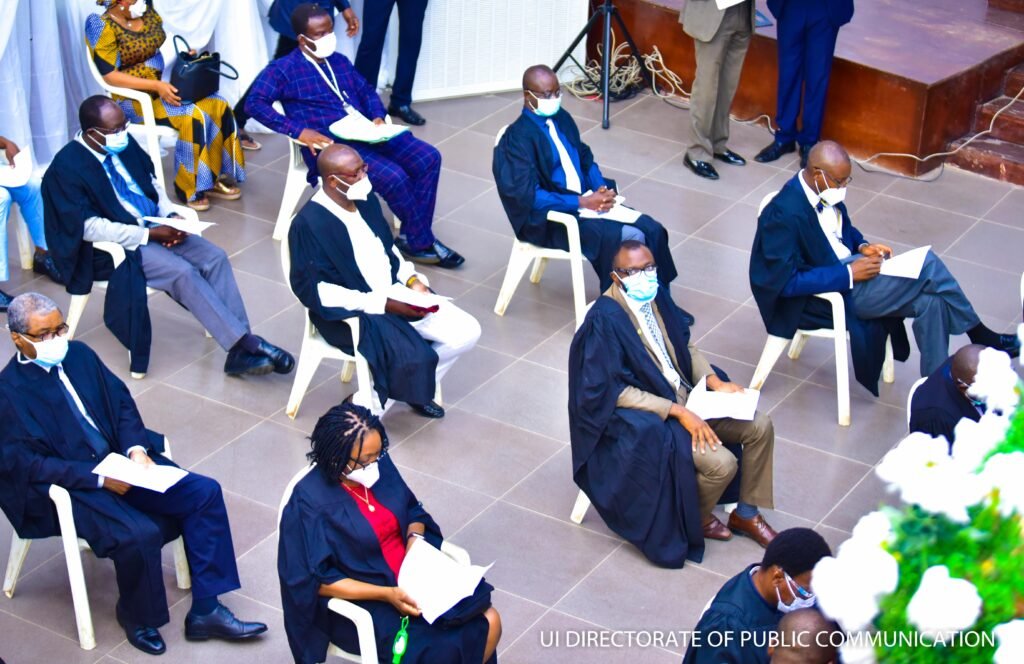 The Vice Chancellor of University of Ibadan, Prof. Abel Idowu Olayinka, FAS, on behalf of the University management paid a glowing tribute to late Emeritus Prof. Akinkugbe recounting his various achievements in academic and his numerous contributions to the University of Ibadan part of which included the recent donations of library to the Keneth Dike Library in February this year.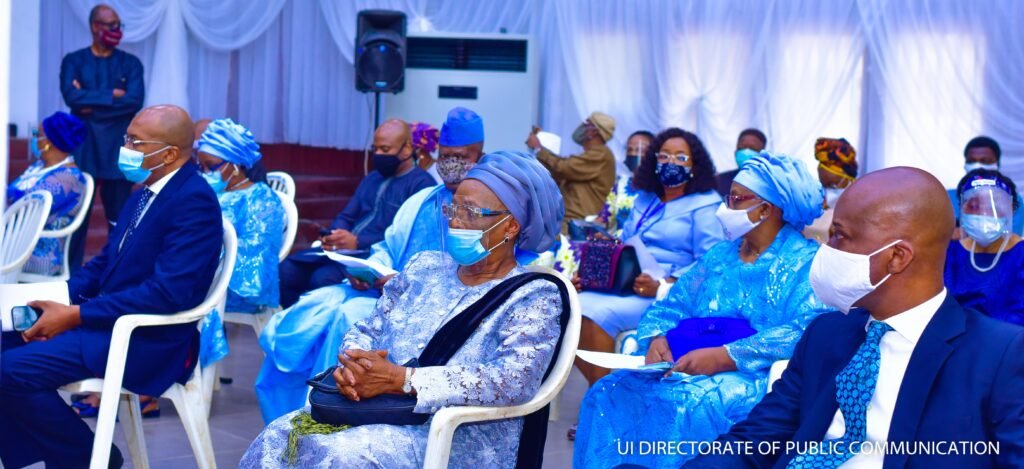 "You gave of your talent, time and treasures. An appreciative University named you an Emeritus Professor of Medicine, conferred on you a well-deserved honorary degree of Doctor of Science, named the Faculty of Clinical Sciences in the best college of Medicine in Sub-Saharan Africa after you, and set aside a space specifically for the Akinkugbe corner at the University's main library. We will continue to remember and celebrate you Baba.
"We commiserate with the widow, our hughly respected mam, retired Professor of Child Health, prof. Folasade Akinkugbe, the children, siblings and the entire Akinkugbe family" He said.
Tributes also came from the Head, Department of Medicine, Prof. Adebola Oguniyi on behalf of the Department; Dean, Faculty of Clinical Sciences, Prof. Mayowa Owolabi on behalf of the Faculty and Provost, College of Medicine, Prof. Oluwabunmi Olaopa-Olapade on behalf of the College of Medicine.
Other speakers also read their tributes on behalf of various associations, institutions, colleagues and mentees associated with the late sage.
They included Prof. Ayodele Falase on behalf of colleagues and Nigerian Academy of Science; President, Ibadan College of Medicine, worldwide (ICOMMA), Prof. Fatai Adeniyi; President, Nigeria Association of Nephrologist, Prof. Abiola Arogundade on behalf of the NAN; Registrar, Joint Adthe missions and Matriculation Board, Prof. Ishaq Oloyede represented by Ondo State Director, Mr. Babatunde Bamisaye on behalf of JAMB; Vice-Chancellor, University of Ilorin, Prof. Sulyman Abdulkareem represented by the Deputy Vice-Chancellor, University of Ilorin, Prof. Sylvia Malomo on behalf of University of Ilorin.
Present at t, he occasion were the Principal Officers of the University of Ibadan, the University of Ilorin and Ajayi Crowther University, representatives of various associations and institutions, family members, friends and mentees of the late sage.