"The only thing worse than starting and failing is not starting at all."
– Seth Godin
Sometimes in October 2019, our passion for journalism led us to the idea of starting an online news platform with the sole aim of bringing to our people, a news platform that is devoid of partisanship, ethic, or religious bigotry. After days of strategizing with due consultation, we agreed to a name "OYO MIND" hoping that we can centre our stories on Oyo State-related ones.
November 2020, www.oyomind.com.ng was officially launched and we kick-started with this story https://oyomind.com.ng/detention-camps-discovered-in-ibadan-police-release-259-arrest-5/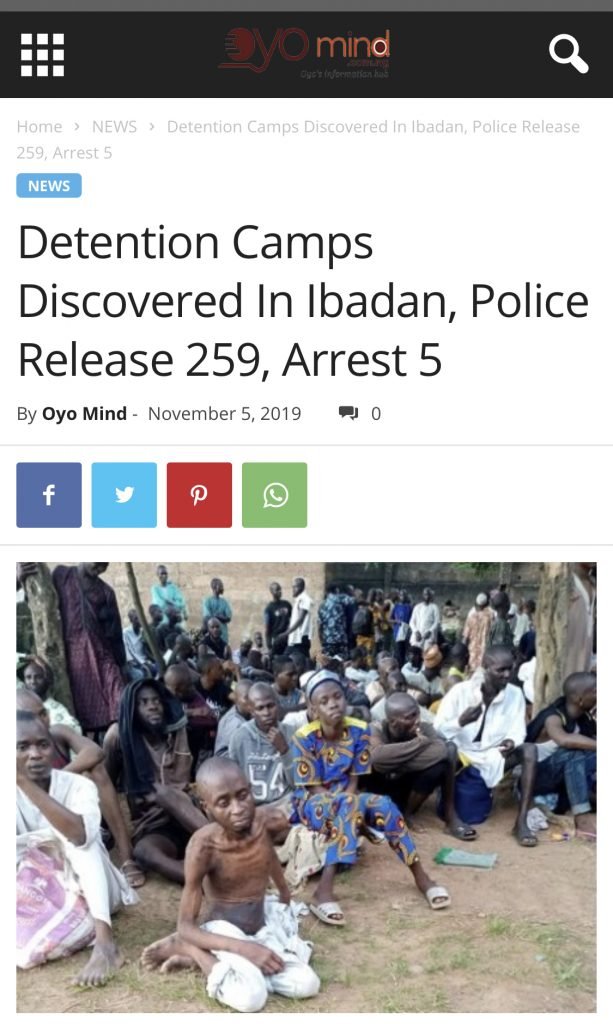 It wasn't easy at first, to coin a catchy headline, building content devoid of errors was not as easy as we thought. Along the line, we got to act the fact that no one is an Island of knowledge, one can only learn from corrections as circumstances warrant.
It was a very challenging year trying to meet up with deadlines, publishing up-to-date stories but we never backed down, our passion never allowed us to.
Here we are today, we are super proud of the first year in the journalism industry in Oyo State and beyond. It's a year, but we are not relenting.
We won't have come this far if not for the support we got from our darling boss, a motivator, and a lover of all that we do, Egbon Sikiru Akinola of www.oyoinsight.com.
Just before we started, we were afraid, thinking of how this would grow but egbon came to our rescue 💯. He believes it's a free world and that the sky is enough for all to thrive. We are ever grateful for all that you do sir.
Darling Egbons, Akintunde Yusuf Akinloye of www.thetrailblazernews.com and Hammed Hamzat of www.freshapage.com.ng, we appreciate your support at all times.
To our esteemed readers across the globe, you all are the real MVPs.
In less than six months, we had mind-blowing and shocking views without running ads. "Yes, e shock us." We love you all.
To everyone who has been supportive to this course, your time to time observation and calling to our attention to unavoidable mistakes, we can't mention all names but be rest assured that you all have a special place in our heart.
As we daily improve on our works, we, just like Oliver twist, seek your support.
Thanks.
Lawal Akinkunmi Monsur
Gbenga Oyetola Adeoye
For OYOMIND