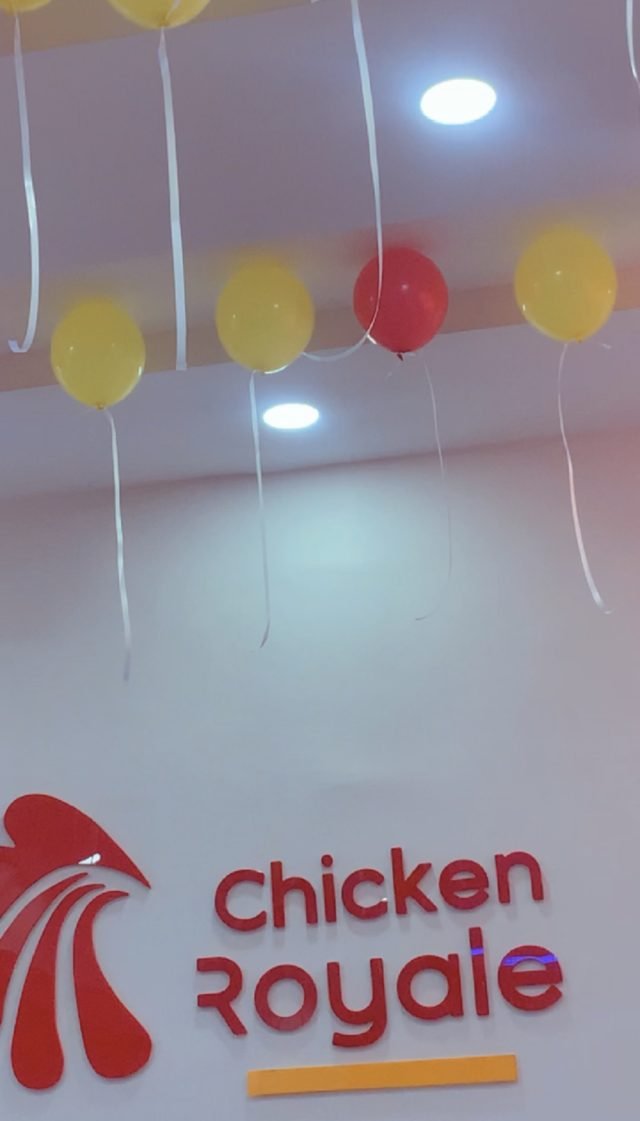 Chicken Royale, a new fast food restaurant, made a debut yesterday, may 24 2023, with its grand opening and food tasting event at the newly opened outlet at Mobil Filling Station, Ring Road Ibadan.
The highly anticipated launch marked the start of an exciting culinary journey, as the establishment aims to revolutionize the food business in Ibadan while creating a unique niche for itself.
In his address at the opening ceremony, Louis Animashaun, the Executive Director of Chicken Royale, expressed the brand's commitment to providing a distinctive dining experience for the city's residents. "We want to bring food business to Ibadan in a unique way," stated Animashaun. "We decided to branch into fast food by introducing this new brand, which stands apart not through competition but through its ability to offer local and continental delicacies at incredibly affordable prices. Furthermore, we are dedicated to bolstering the state's economy through our various outlets."
Chicken Royale sets itself apart from the competition in three key ways, as highlighted by Animashaun. First and foremost, the restaurant prides itself on offering budget-friendly prices without compromising on taste or quality.
This affordability factor aims to make delightful dining experiences accessible to a wider range of customers, ensuring that delicious meals are within reach for all.
Secondly, Chicken Royale places great emphasis on creating a captivating ambiance within its establishments. The restaurant aims to provide a warm and inviting atmosphere that entices customers to unwind, socialize, and savor their culinary adventures.
With attention to detail in decor and a focus on customer comfort, each Chicken Royale outlet aims to be a place where memorable moments are shared over delectable dishes.
Lastly, Chicken Royale has meticulously scouted and enlisted the services of top-notch culinary professionals to prepare an extensive array of continental and African dishes. By assembling a team of talented chefs and kitchen staff, the establishment aims to ensure that every bite at Chicken Royale is a taste sensation. From familiar favorites to exciting new flavors, the menu promises to cater to diverse palates and provide an exceptional dining experience for every customer.
Highlighting the ambition and vision behind the restaurant's launch, Animashaun revealed plans for expansion in Ibadan. "This is just the beginning," he announced. "We are currently working on establishing seven different Chicken Royale outlets across the city, enabling more individuals to relish our culinary offerings and contribute to the growth of our local economy."
With its grand opening, Chicken Royale has emerged as one of the major players in Ibadan's fast food industry, aiming to redefine the dining landscape with its affordable prices, inviting ambiance, and culinary expertise. As the city eagerly awaits the forthcoming outlets, Chicken Royale promises to delight taste buds and create a lasting impression on Ibadan's food enthusiasts.