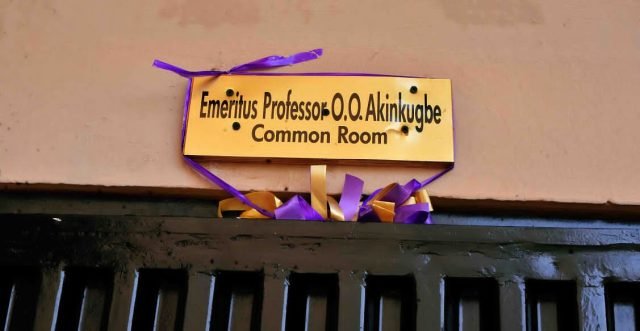 The family of late Professor Emeritus O. O. Akinkugbe has made a donation of Four Million Naira to Mellanby Hall of residence in the University of Ibadan.
The donation, which was made directly to the students, was expended on the refurbishment of the students' common room and the purchase of 60 single beds and 60 bunk beds for the use of the students. The projects were supervised by the Hall Master and the Hall Warden.
Speaking at the official commissioning of the beds and dedication of the common room, the Hall Master, Professor Idowu Farai commended the Akinkugbe family for making the donation in honour of their late father who was resident in the Hall about 70 years ago.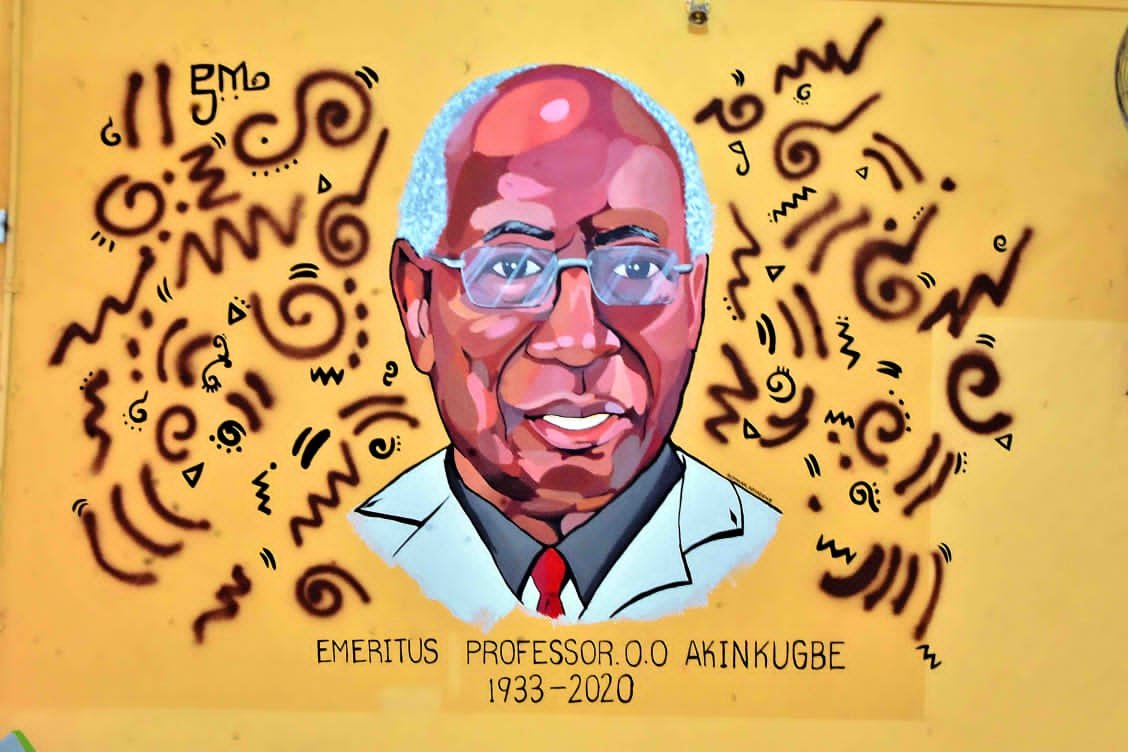 Professor Farai said that since he assumed duties as the Hall Master four years ago, his determination had been to ensure better living conditions for the students.
The 69th Hall Chair, Mr Tunji Fashola, described Mellanby Hall as the premier Hall of Residence in the premier university. He noted that many of the alumni of the Hall had been great examples to the current set of students.
He, therefore, presented a plaque to the Akinkugbe family in appreciation of the donation.
The representative of the Akinkugbe family, Mr Olumide Akinkugbe, said the family was elated that the refurbished common room had been named after their late father.
He, however, charged the students to maintain the facilities provided because his father was a meticulous person and would not wish to be associated with misuse of the facilities.
The Vice-Chancellor, Professor Kayode O. Adebowale, mni, FAS, described Professor Emeritus O. O. Akinkugbe as a colossus who took the name of the University of Ibadan to the four corners of the world with the impact he made on humanity.
The Vice-Chancellor, while appreciating the donation, disclosed that Prof Akinkugbe had willed his entire Library to the University of Ibadan.
Given the growing number of universities in the country and the government's continued inability to sustain the funding, Professor Adebowale said the University of Ibadan will leverage its alumni to keep the system going.
Prof Adebowale recalled that the government had handed off any involvement in the maintenance of halls of residence in the last two decades and the University had been sustaining the halls out of its lean resources in order to make learning more convenient as well as provide security for the students.
In order to provide on-campus accommodation for a larger percentage of the students, Professor Adebowale said the University had engaged in 18 Public-Private-Partnerships, out of which only 4 have become functional with Build-Operate-Transfer Halls of Residence.
The Warden of Mellanby Hall, Dr K. O. Kareem said the Hall had started making arrangements to celebrate its 70 years of existence later in the year.